William Gibbons & Sons Ltd
William Gibbons is a family owned and run Web and Sheetfed printer and fulfilment house with a proud record of over 148 years of continued service. We have invested heavily in the latest state of the art equipment to ensure that we remain at the leading edge of technology.
As a privately run organisation we are not answerable to outside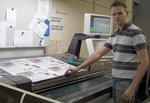 shareholders and can operate as an autonomous company. We are profitable; a profitable company provides more opportunities for our people and more investment in order to offer our customers a better service and quality. It also enables us to better utilise our best assets OUR PEOPLE, as this is what sets us apart from our competitors.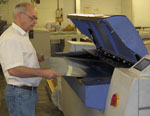 We operate from a 175,000 square foot factory giving complete control over the production process and an ability to be both proactive and reactive. We are dedicated to our customer's needs and wants, not ruled by a traditional manufacturers approach. We are dynamic, responsive and fast moving with no hierarchy and bureaucracy to interrupt. Our Joint Managing Director David Gibbons had experience of selling fast moving consumer products for multinational companies prior to joining the company. The philosophy of these demanding companies has been adopted by William Gibbons to create an approach and flexibility second to none within the industry. Within the last twenty years the company has been transformed from a traditional printer to the flexible, responsive company we operate today. The directors of the company have hands on day to day involvement in the company and this, combined with a very flat management structure and enthusiastic staff at all levels enable us to compete and win with the very difficult market in which we operate.
This new approach to print has enabled us to build a strong and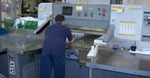 stable foundation of clients from which to build. We have very little client turnover, which enables us to concentrate on growth and focus on service for all our clients. We have very few prospective clients that visit our premises and do not print here. We have very few clients who print with us and don't print with us again. We consider that this is the finest testament we can receive.
We are dedicated to producing quality print at best value for money. It is simple but it has been the secret of our successful growth over the last twenty years.
We are not perfect, but we are hard working, honest, enthusiastic and helpful people to do business with. If we commit to do something we all ensure it happens routinely. Above all we enjoy what we do.